Baby Raccoons
$35.00
paper size 15″ x 20″
Signed open edition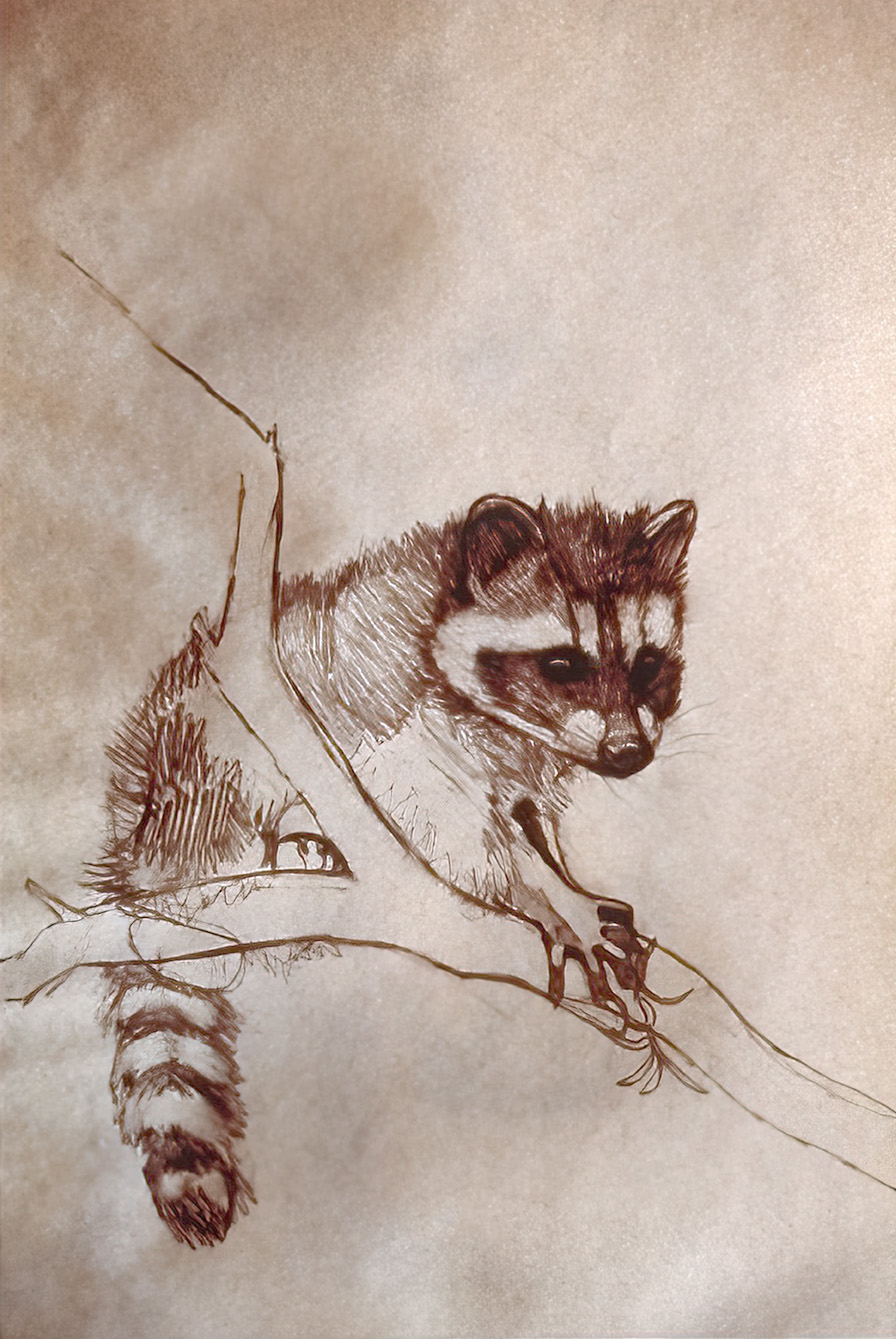 Description
paper size 15″ x 20″
Hand signed and labelled "Best Friends" by the artist.
The eyes have hand colored accents.
Signed open edition
The prints are printed on the highest quality 100% rag content printing paper.  The ink was custom mixed at the direction of the artist and is permanent.  Every printing run was attended by the artist and a master technician.  A satisfied art patron is of ultimate importance.